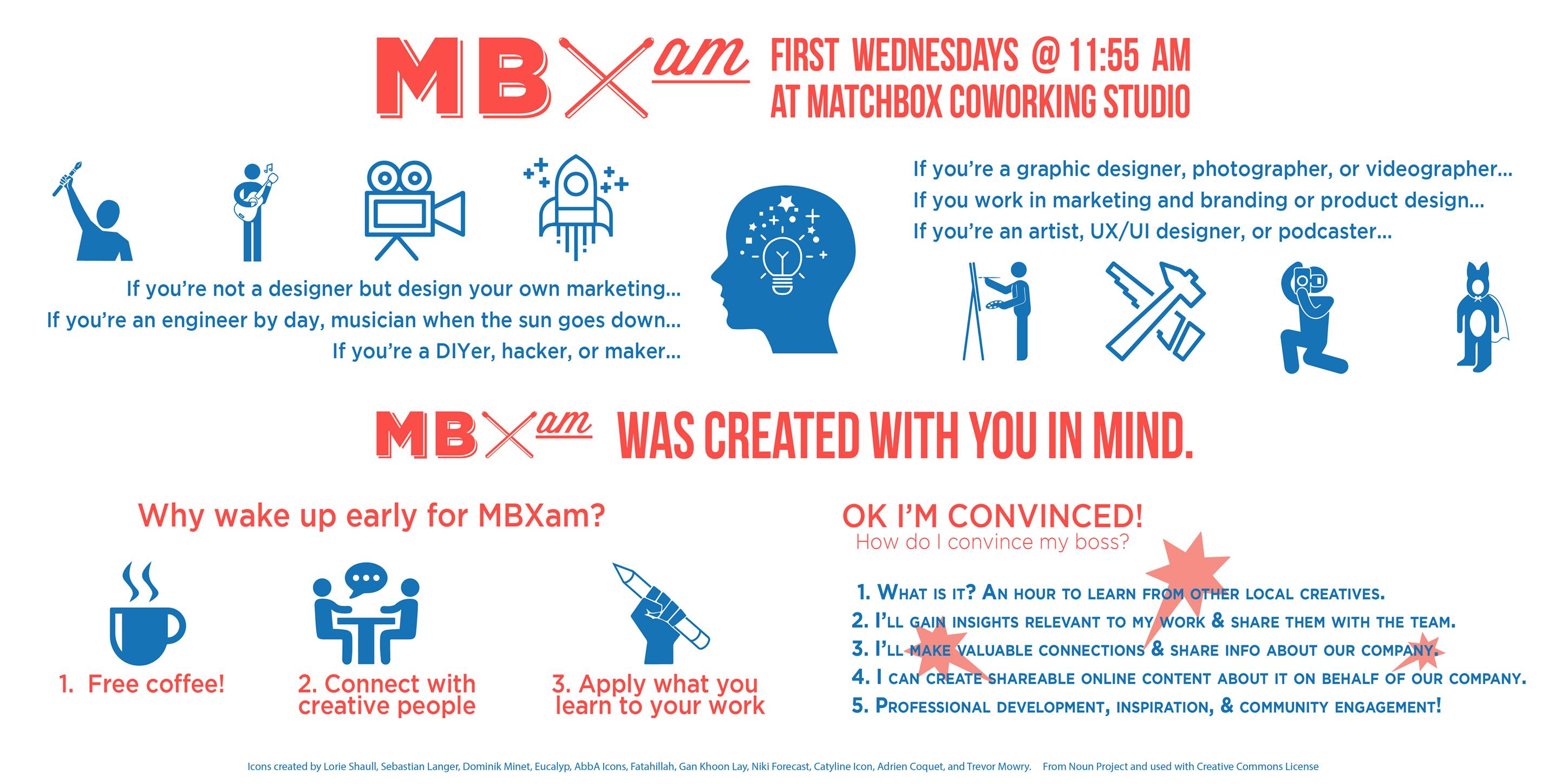 Come as you are, bring your lunch and grab a cup of coffee!

MBXam is for anyone doing creative work - whether it's your full-time gig or your side hustle. Every week a featured guest will guide conversation about design, happiness at work, finding collaborators, educating clients on the value of creative work, moving beyond imposter syndrome, and so much more!

Join us for what is sure to be an incredible conversation!