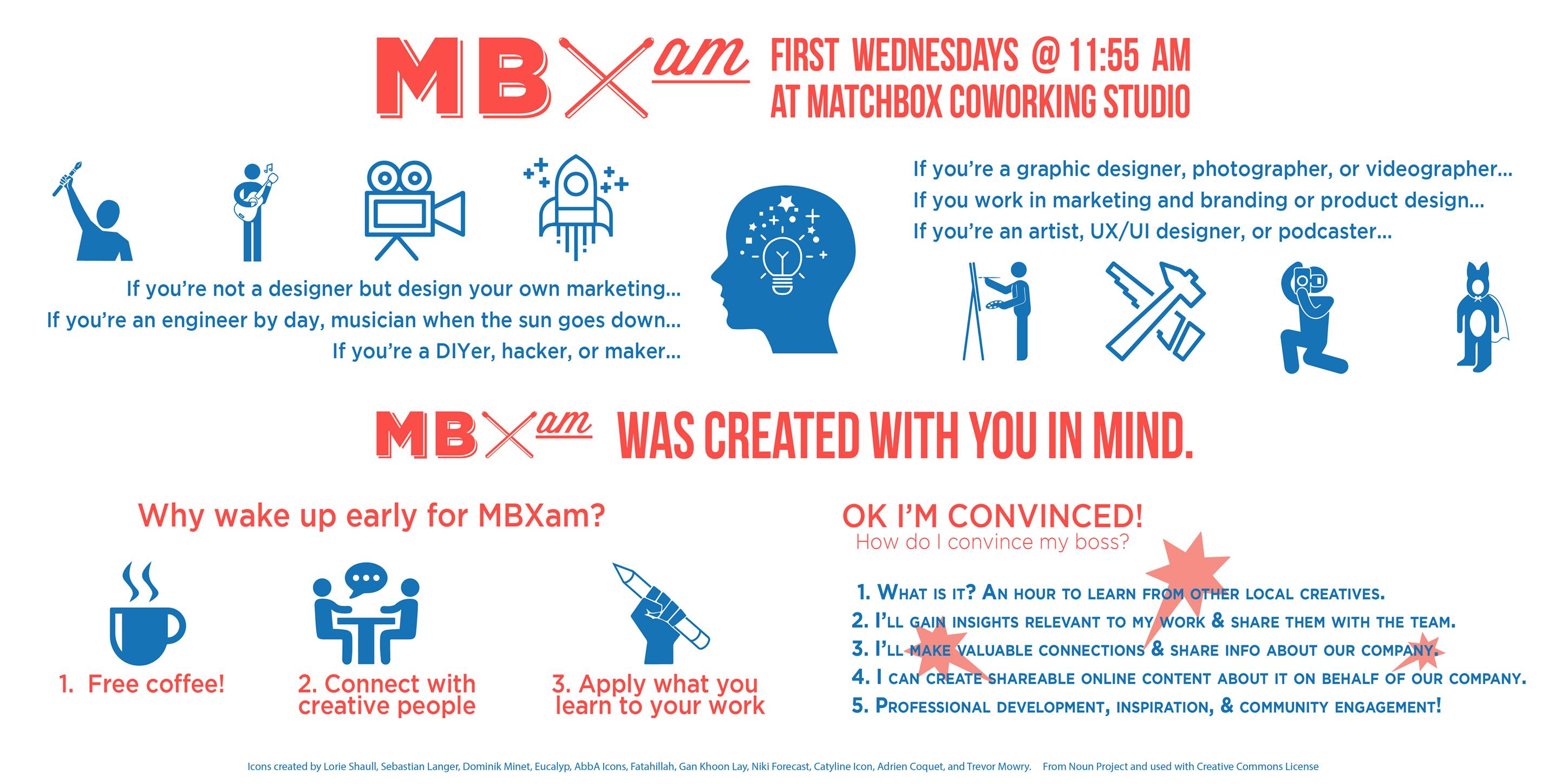 Come as you are, bring your lunch and grab a cup of coffee!

MBXam is for anyone doing creative work - whether it's your full-time gig or your side hustle. Every week a featured guest will guide conversation about design, happiness at work, finding collaborators, educating clients on the value of creative work, moving beyond imposter syndrome, and so much more!
This month's guest is Matt Wallace (alias sgt_slaughtermelon). He creates digital designs using a combination of "glitch" aesthetics and abstract geometry. As one of the founders of the Computational Arts Circle at Purdue Polytechnic, Matt developed his style of pixel-sorting following a seminar on glitch art/philosophy/aesthetics while producing imagery for a mystical-vision-themed art installation. Matt's art incorporates both photography, illustration, scanned elements and deliberately "data-bent" images and generally processes all of them with various algorithms similar to more traditional artists choosing different brushes and textures for their painting. Since Matt wanted to divorce his work on some level from his personal identity, Matt's instagram account (finsta) is managed by alter-ego sgt_slaughtermelon, and continues as a side project while Matt's career at Purdue and Fowler United Methodist Church diverge.

Join us for what is sure to be an incredible conversation!