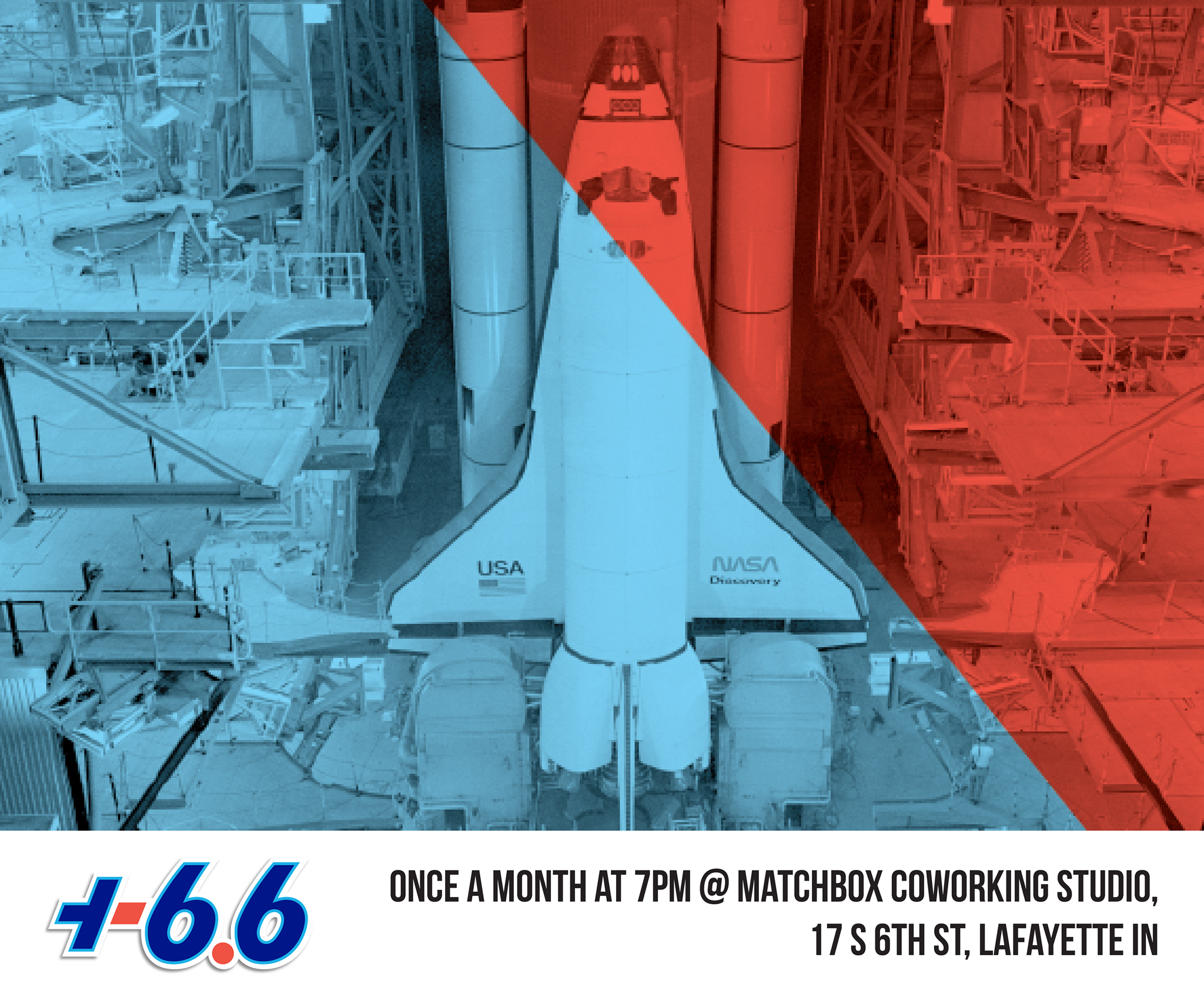 T-6.6 is for the entrepreneurs of Greater Lafayette: startups, software developers, and business investors who are making things happen. Indiana has sharp people who build awesome stuff - whether you're new to the scene or it's your usual hang, come to T-6.6 events to get connected to people who like the same stuff you do.

If you're a hacker, hustler, or hipster (a developer, investor, or designer) that has a passion for startups, this event is for you. At T-6.6 you'll hear the news and most exciting startup pitches from local entrepreneurs, innovators, and friends of MatchBOX. Participate in the conversation and meet other venture enthusiasts. Featuring local startup pitches and conversations with experienced entrepreneurs.
Pitches this month include:
Incelerate
Incelerate is an online workout journal and planning platform. Through workout analytics and analysis, Incelerate allows weight trainers to make more informed training decisions. Incelerate allows for the fast and easy analysis of every workout and every exercise performed, in a format that drives progress. This information and analysis is organized into custom dashboards that provide lifters a picture of what their workouts have done, where they stand today, and creates a plan for future gains.
Upfront Resolution
Upfront Resolution is a new way for employees and employers to resolve disputes before they blow up. When an employee has a concern at work, they contact one of our mediators who will facilitate a discussion with the employee and a company representative, so the parties can develop a solution to the problem. We believe this service opens up a new avenue for healthy discourse and allows companies to live up to their values by encouraging employees to raise concerns, knowing that mediation can repair relationships and transform workplaces.
This month, our chat will feature Marshal Mosher, founder of Vestigo, a startup using technology and adventure to create more accessible opportunities for outdoor recreation, fostering an appreciation for the environment and an active lifestyle of passion and purpose.

Come for the pizza and beer. Stay for the inspiration.